OUR HISTORY
Jeremy Hayes formed Hayes Farms in 2009. With years of experience in the growing industry and degrees in horticulture and agriculture from the University of Florida, Jeremy sought to offer the highest-quality Christmas trees at great prices. Originally serving the Parkland area, Hayes Farms has expanded to include multiple locations and online sales.All the trees are individually inspected before being sent south from farms in North Carolina and Tennessee. This means we only show and sell the most perfect Christmas trees for your home.
What Makes Hayes Farms Stand Out?
Late Cut Dates
To meet large quantity demands, box store trees are typically cut and stockpiled in early to mid-November, making it difficult to maintain freshness through Christmas. Hayes Farms cuts our trees just days before shipping to South Florida. This allows us to preserve freshness until the last minutes, guaranteeing a healthy tree through Christmas Day.
Because of the Faser Fir's fantastic smell, shape, and needle retention, it is the only tree we are proud to provide to our customers. These amazing trees only grow in specific areas of the Appalachian High Country. Our farms are high in the mountains of Tennessee and North Carolina, providing the highest-quality trees.
Since 2009, Hayes Farms has earned a reputation among locals for offering the best trees at great prices. With discounts that undercut the competition by as much as 25 percent, it's easy to see why people who buy a Hayes Farms tree always come back!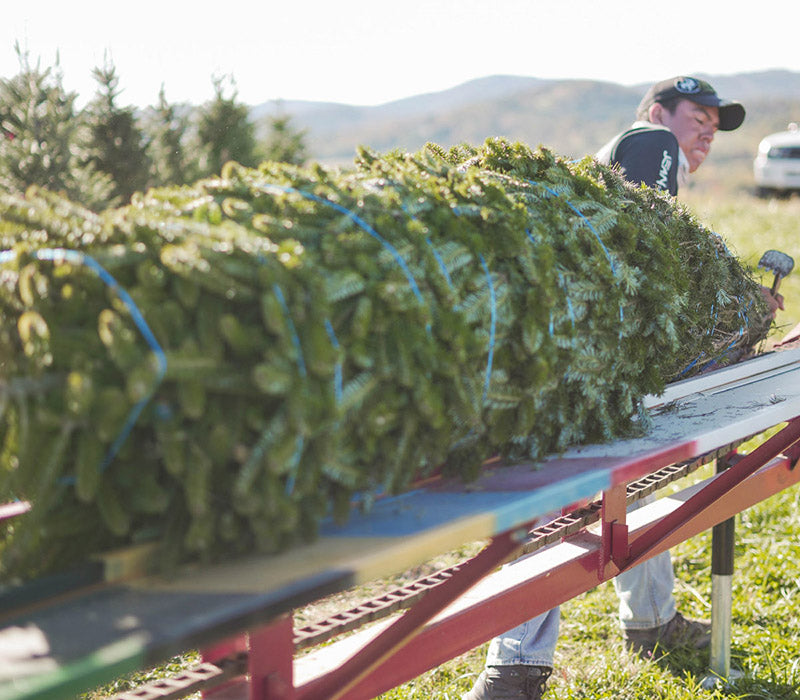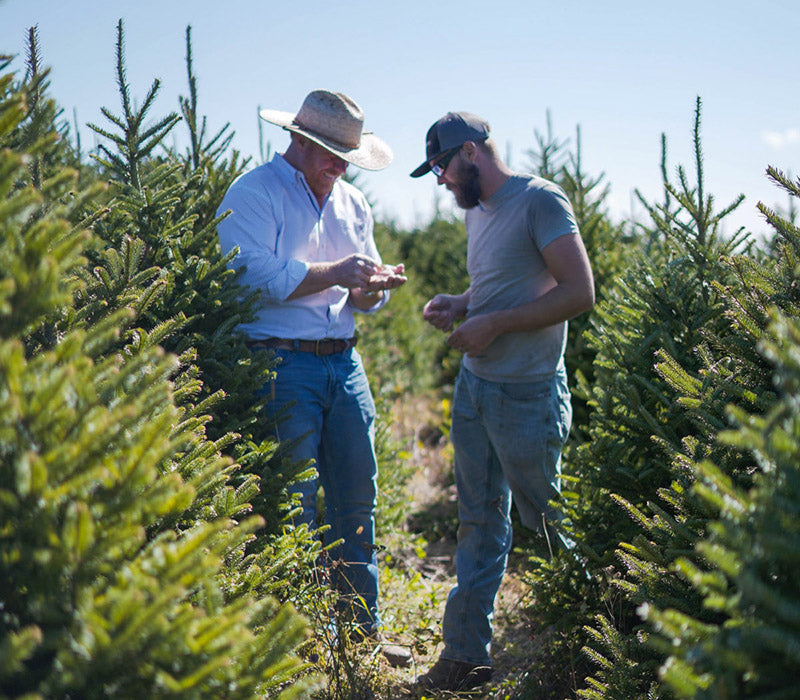 Refrigerated Shipping
In contrast to box stores that opt for cost-effective flatbed shipping methods, Hayes Farms employs a premium approach by carefully transporting all trees within sealed, temperature-controlled trailers. This meticulous process effectively prevents the build-up of humidity and preserves the freshness of the trees during the lengthy 14-hour journey southward.
Knowledgeable and Friendly Staff

At Hayes Farms, the majority of our dedicated staff are seasoned tree wranglers, boasting a wealth of experience that enables us to expertly address any inquiries our customers might have. Our commitment to excellence extends beyond just providing exceptional trees; it's about delivering an unparalleled customer experience built on knowledge and care.

Support Local Business

Since opening its doors, Hayes Farms has been a local South Florida business. When you buy from Hayes Farms, you're helping create seasonal jobs and opportunities for dozens of people. For this, we truly appreciate your business and strive to exceed your expectations.